We are Back
Richmond Badminton Club has now resume normal senior and adult club nights. If you would like to see when our club nights are running and register for a session please click on the below link and resgister your details.
ADULT PLAYERS
You will then have a 14 day trial period, if you wish to continue and become a member of the club, the membership fee is £20 for the season. You will receive instructions on how to pay this via email.

Club nights are £5 per week, these can be prepaid online or in cash in the night.
JUNIOR PLAYERS
Fees are currently paid each term at a cost of £30 per term.
CLICK HERE TO REGISTER - Adult Player
CLICK HERE TO REGISTER - Junior Player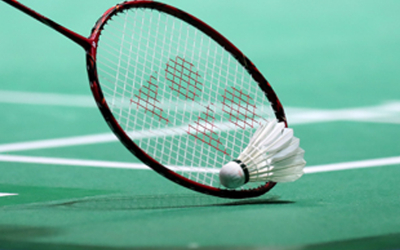 Richmond Badminton Club is based in Richmond, North Yorkshire. We are members of the Darlington and Distict League and compete in a number of leagues and Competitions.
Our club nights are held at SFX School from 7pm till 10pm on Wednesday evenings during the school term. For club night dates, please register
Our Junior Badminton Club has recently moved to a Wednesday night also and runs from 6pm until 7.30pm which includes and overlap with the senior club of 30 minutes allowing them to play games together.

Everyone is welcome to come down for the Wednesday club night, just click on the contact us link or the register option above and we can give you more details.

Our club players range from Juniors through to current county players.